JYP Entertainment
's new building is finally here.
A year ago
, JYP's future headquarters gained a lot of interest online as they planned to move from their old building which was used since 2002. 
Since then, it appears that the agency has made the transition as renovation/construction is nearing completion. Both fans and netizens, in general, noticed that prospected building at the time now has the JYP logo. Check out the images below and see how it compares to their old building!
New building: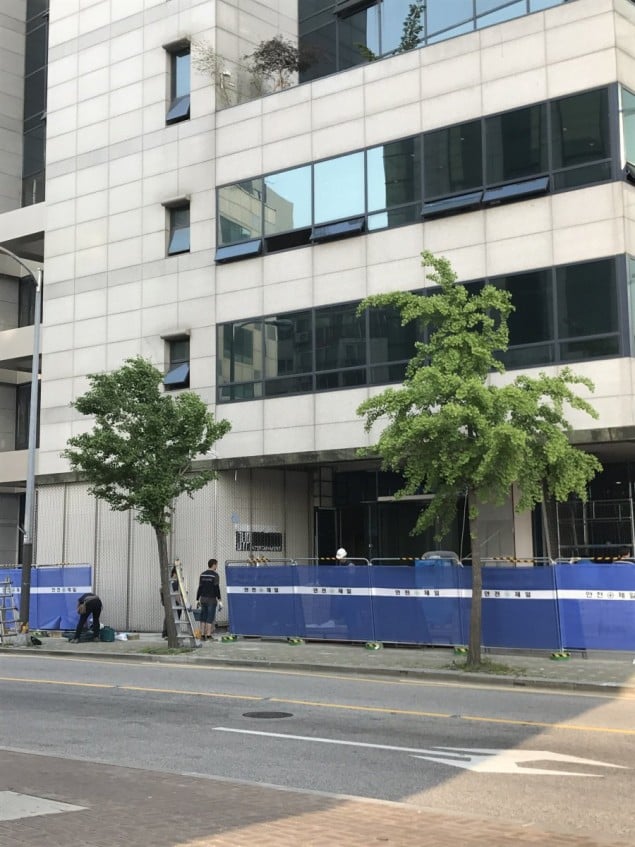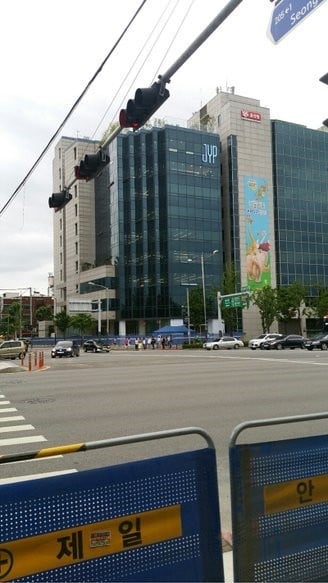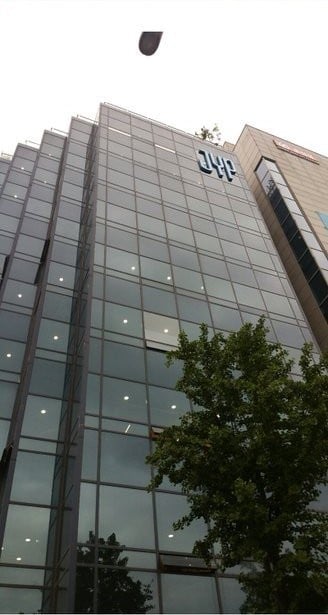 Old building: