Netizens have come across a couple cases of alleged mistreatment of
Lovelyz
members at a recent fansign which took place in Japan.
One netizen took to an online community to spread word of the mistreatment that Lovelyz members
Kei
and
Jin
suffered from, at the hands of fansign attendees who claimed they were Lovelyz fans (also known as Lovelinus), but who may have had malicious intent. 
One Twitter user stated, "Furious with [one fan] who wrote an explicit phrase on a post-it and claimed it was their name, then made the member write it. The member copied the text exactly, not knowing anything. When translated, the member who was targeted turned out to be Kei."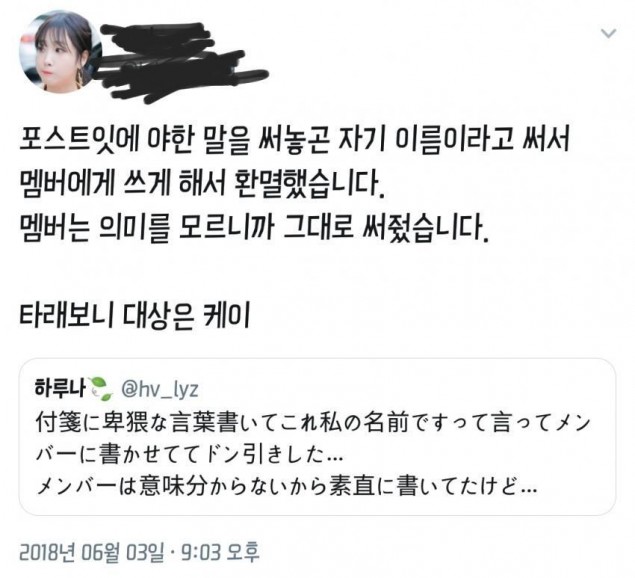 Another photo discovered from the recent fansign consisted of a written oath, which a malicious fansign attendee allegedly tricked Lovelyz member Jin into signing. The oath read:
"I Park Myung Eun (Jin's real name) promise to fix my arrogant attitude I've shown until now and will treat (Insert alleged fan's name) with kindness no matter what, even when I am angry or feel uncomfortable."
Opinions vary on whether or not the Japanese fan managed to get Jin to sign the oath directly, or if the oath was hidden from Jin in some way when the signature occurred. Some speculated that the alleged Japanese fan asked Jin to sign the bottom of a blank sheet of paper, then possibly printed out the contents of the oath afterward, and more.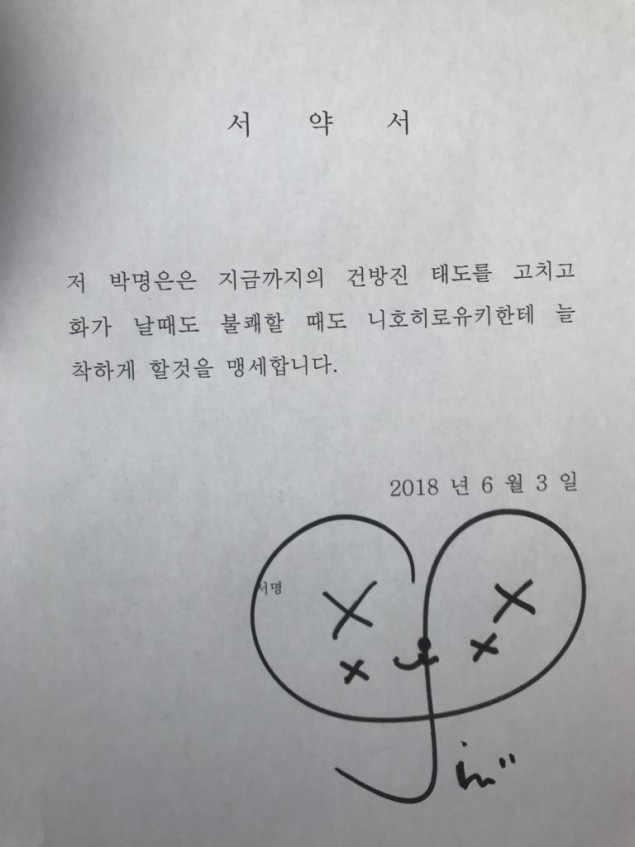 Angry onlookers said, "Chills... should we not report this?", "Why are they allowing post-its in Japan when they're not allowed in Korea? They better ban it if these things keep happening. I really hope the girls don't get hurt by this. This is so upsetting", "If that oath were given to me, I would flip it over and sign it", "They did it to the two purest members", "What were the managers doing when this happened?", etc.