DREAM CATCHER – ESCAPE THE ERA
---
Track List:
1. INSIDE-OUTSIDE (Intro)
2. YOU AND I
3. Mayday
4. Which a Star
5. Scar
6. YOU AND I (Inst.)
Dream Catcher
is back with the final part of their '
Nightmare
' sequence, '
Escape the ERA
.' Their second mini-album has six tunes, including the lead single "
You and I
" and its instrumental counterpart. Let's find out what this stylishly original group has in store for us.
"
Inside-Outside
" is the instrumental intro track. It starts out appropriately dark and dramatic, with strings, electric guitars and some minor chords. Chameleon-like, it changes to a dance track with dubstep elements. It's not abrupt, and they meshed the two parts well, but it's somewhat disorienting. I still like it, as it hits several of my aural sweet spots. "
You and I
" has those powerhouse vocals we're used to, plus that crunchy guitar backing track that characterizes their work so far. It resembles every other song they've done, but that is not a bad thing at all. Rapper
Dami
had a hand in the lyrics.
"
Mayday
" is a little different, and they get playful here. It's still got those attitude-laden vocals, but it's a little more upbeat. This is a great jam, even as the memory of the first two tracks starts to fade. I like some of the breakdowns here -- they could have gone with a gentler bridge, but it would have lost some of its power. "
Which a Star
" hearkens back to their idol-group days, as it's a lot more pop than their rock sound. They handle it, though, with those masterful vocals, and it's a beautiful song overall. It's almost a hint of what they could have been, had they taken a different direction, and shows off their varied charms. The
Dami
-penned "
Scar
" is a power ballad. The harmonies on this track really show what these girls can do, but they lose none of their energy once it hits the chorus, and the bridges, breakdowns and time changes are golden.
They've come a long way since they emerged a year ago from their idol band cocoon as the dark concept butterfly
Dream
Catcher
. Their metal sound works so well, as it's refined and put through a k-pop lens. It's technically perfect. Plus, they sing these songs so fantastically, and each release is just as intense as the last. I'm excited that
Dami
got a chance to show more of what she's made of, and that this EP was so well put together. While I'm sad that the '
Nightmare
' period is over, I'm eager to find out what's next.
MV REVIEW
This MV has
Yoohyeon
entering a magical dreamscape via a vortex. Here the girls reside, casting spells and evading mist demons that seem to have everything from a humanoid form to tentacles as well. There are scenes of sand being poured into a magical circle (ostensibly for protection) and narrow escapes from that vaporous thing from beyond, as well as other hijinx, such as a portrait sitting where they switch places, and pages that burst into flame. Yes, there's a story. No, I won't ruin it.
The choreo is, as always, on point. It's also arguably the best they've done yet. The movements are as confident and swift as any boy band, and they introduce a couple props I've not seen them use, such as a rod and scarves (the latter which they drape around their necks and pull on as if to choke themselves). That was something that raised my eyebrows, and I don't think I'm alone there.
The outfits are a contrast: black leather and white lace. And the environments they use them in change as well. A winter wonderland for the white outfits, and the haunted house for the black. This is quite effective and is dynamic no matter what they're wearing.
You're asking whether I liked it? You bet. They've always had this flair for the dramatic, and I've only scratched the surface of what this MV has to offer. As always, the girls are top-notch here. This MV is 100% awesome.
Score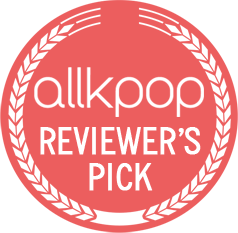 MV Relevance
...........9
MV Production
..........9
MV Concept
..............9
MV SCORE: 9.0Album Production
.....9
Album Concept
.........9
Tracklisting
...............9
ALBUM SCORE: 9.0
OVERALL................9.0