Believe it or not,
MBC
's '
Great Temptation
' has reached its second-to-last-two episodes!
I do apologize for last week, when I wasn't able to review episodes 27-28 because I was on vacation. So here's a whirlwind recap of episodes 27-28 in screen shots: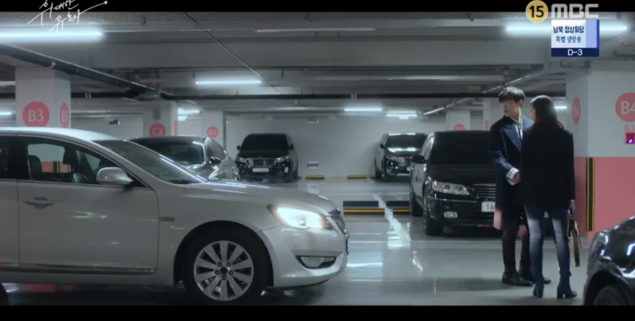 Can y'all people move out the friggin' middle of the road.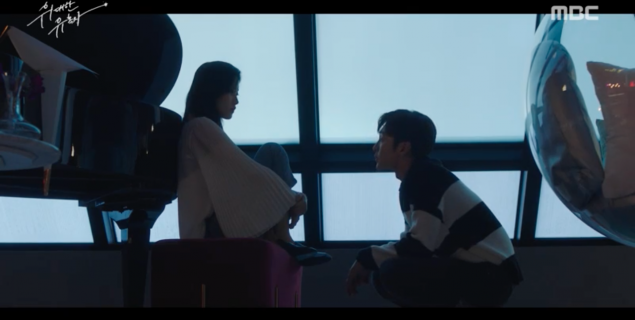 Okay I have nothing sarcastic to say about this romantic and sad yet sweet scene.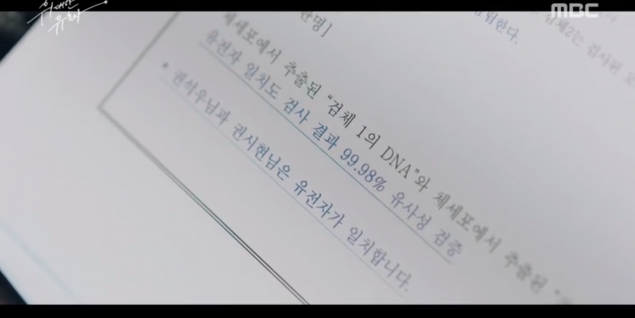 Si Hyun just casually assumes his own mother lied to his father about his parentage just to make his father mad...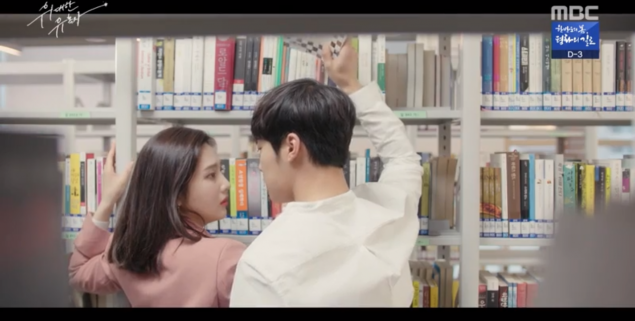 Were you gonna rent this library book? Too bad, I grabbed it first!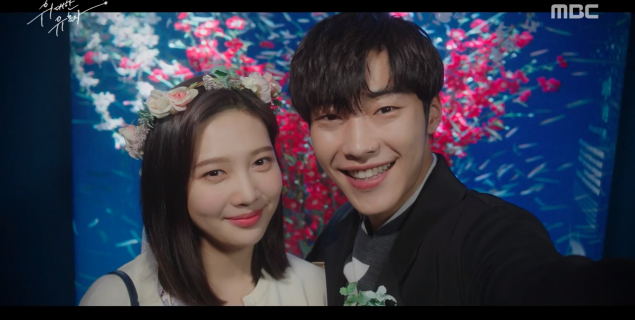 Annnnnnd they got married in an aquarium and lived happily ever after!!! NOTTTTTT.
Now we're back to the present!
So at the end of episode 28, we left off with Lee Se Joo (Kim Min Jae) telling Eun Tae Hee (Red Velvet's Joy) all about the trio's secret, devious plan to break Tae Hee's heart by using Kwon Si Hyun (Woo Do Hwan).
Tae Hee witnesses footage evidence of Se Joo, Si Hyun, and
Choi Soo Ji
(
Moon Ga Young
) planning every single step to win over Tae Hee's heart, and yes, she's mad about it. She decides to break up with Kwon Si Hyun, for-EVER
evarhhh evarhhh evarhh...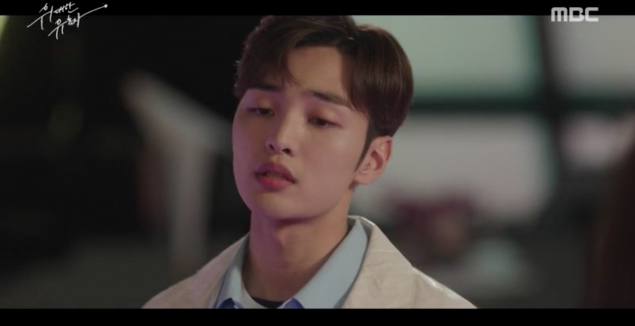 Se Joo finally tired of his best buddy's neverending "Hoes before bros" philosophy.
But then now, finally in the second-to-last two episodes of the series, Lee Ki Young starts being of some importance to the plot. Things have taken a dramatic turn from last week's episodes, when he was getting manhandled by the frail little Park Hye Jung.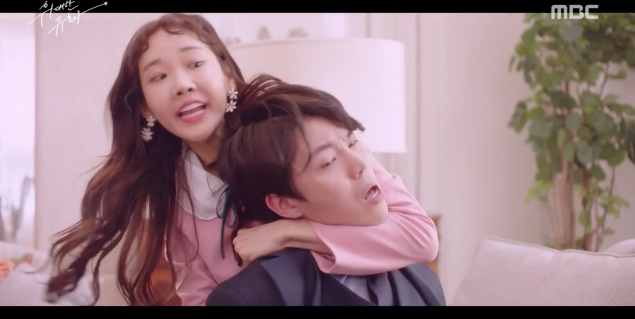 OMG WHY IS A SKINNY LITTLE GIRL SO DANG STRONG

In episodes 29-30, Hye Jung's mom tries to call off Hye Jung's engagement to Lee Ki Young. But this causes Lee Ki Young's father to give him a nasty scolding, as well as an ultimatum: marry Hye Jung or die, basically.
Now, as a suddenly kind of important character in the series, Lee Ki Young heads over to our trio's secret hideout, where he find Hye Jung and her boyfriend. After he beats up Hye Jung's boyfriend (courtesy of Se Joo's older brother), Lee Ki Young discovers the truth about Si Hyun, Soo Ji, and Se Joo's game they played with Tae Hee.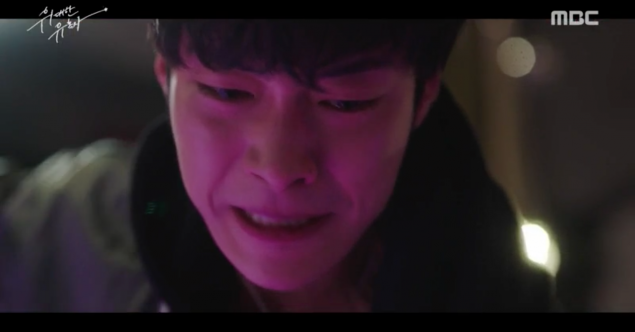 Why didn't you tell me about the bro code 30 episodes ago, Se Joo!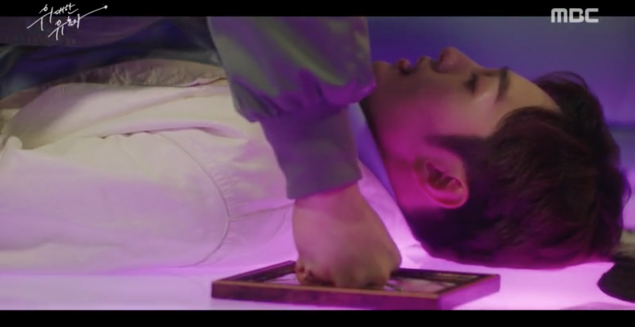 Your face is too pretty so I have to punch the picture of you in this frame instead, dammit!

Next thing you know, the boys are all gathered up in the secret hideout, and Si Hyun gets beaten to a pulp (here comes Se Joo's brother, again). Episode 30 ends with a cliffhanger that's not quite very cliffhanger-like, because we don't exactly get what's happening. A rather dry cliffhanger, really. By the ending, Si Hyun is on top of Lee Ki Young, trying to decide if he wants to punch a person or another picture frame, while Se Joo is kneeling on the ground, tied up by his older brother..? Who's fighting whom and who's supposed to be angry and who's supposed to be guilty...?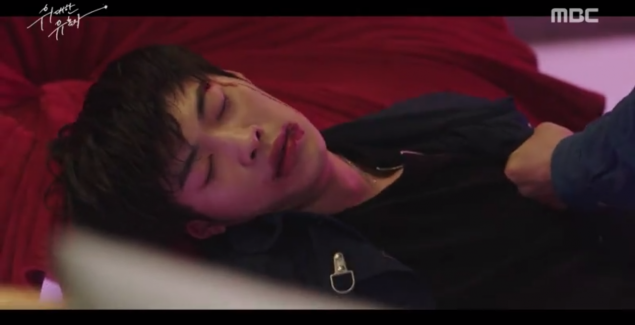 It's okay Si Hyun... everyone knows guys who draw can't fight.

I mean in the end, everyone is guilty and everyone has something to pay for their selfish actions. Tomorrow is supposed to be the day of the final two episodes, and we all sort of kind of know what's going to happen by the end, but at the same time, there's this uncomfortable suspicion that nothing is really going to be resolved when the drama actually ends.
Judging by the past few episodes, Si Hyun, Soo Ji, and Tae Hee all want to flee the country and study abroad and leave poor Se Joo behind. While the traumatized kids run away from their problems, Si Hyun's dad and Soo Ji's mom might get married, as originally planned. And that would mean bringing everything right back to where it all started. The only really glaring plot point which needs some answers is what's going to happen to Lee Ki Young and Hye Jung's arranged marriage.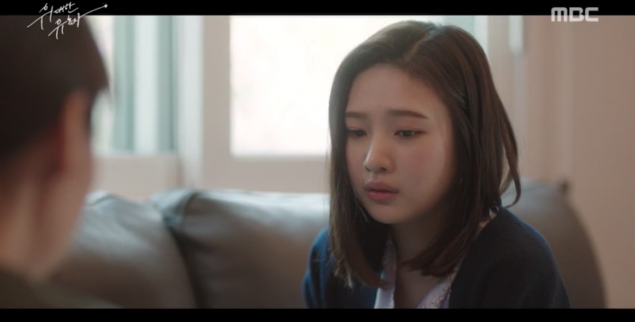 Joy is sad :(
Unless this drama plans on having one of those very shocking, 'High Kick Through the Roof' types of an ending, there's really no saving this series from the dry ending it's headed toward where nothing changes or becomes resolved. Sure, it would be nice to see Tae Hee and Si Hyun overcome their final barrier and get back together, but they've already broken up and made up so many times that it won't be special if they do it one more time at the end. If the writers manage to find some way to get Soo Ji and Se Joo together, that'll be the happiest thing about the whole series. But the biggest letdown now that we're here at the end is, that the poor kids who suffered so much at the expense of their parents' mistakes - in the end, they won't change things for the better. They'll end where they started, just a sad bunch of kids who might try not to be as sad. This is what I foresee for tomorrow's final two episodes, and it's not... pretty.
Score


Plot..........................4
Performance............6
Pacing.....................6
OVERALL..............5.3