Back with another week, and another set of reviews for MBC's youth romance drama, 'Great Temptation' episodes 13 & 14 - starring Red Velvet's Joy, Woo Do Hwan, Moon Ga Young, Kim Min Jae, Shin Sung Woo, and more.

Before we dive into more of the serious content, did you guys catch this witty scene transition at the very beginning of episode 13???
It went from: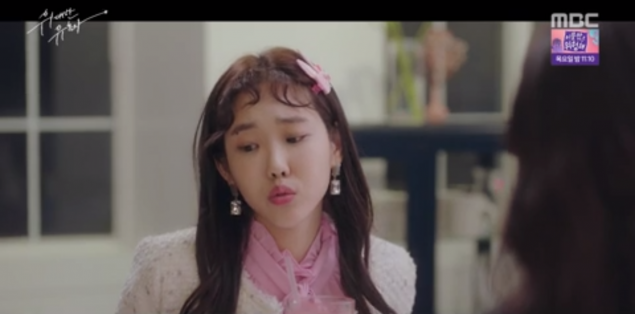 To this, with Park Hye Jung telling Choi Soo Ji (Moon Ga Young), "Even if you don't know it, there's probably a lot of people who love you very much, unnie":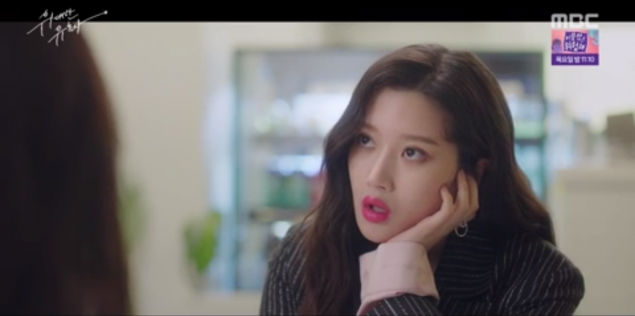 Then straight to THIS!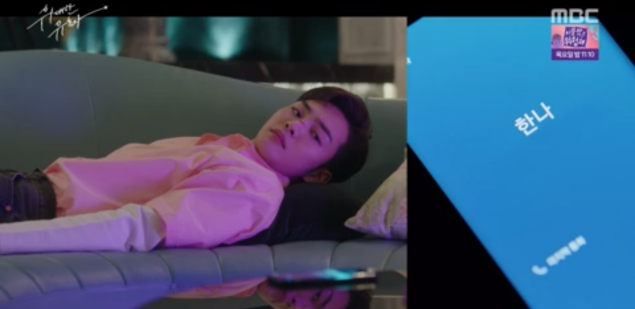 So funny! You guys caught it right? The drama's producers are shipping Choi Soo Ji and Lee Se Joo (Kim Min Jae) just as much as the rest of us!
[SEEALSO][/SEEALSO]
And then of course, they also had this little fiasco in episode 13 too: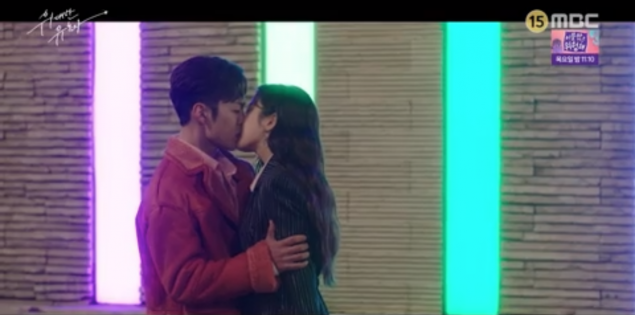 Surrounding the sudden kiss scene and Kwon Si Hyun (Woo Do Hwan)'s hospitalization, it was really mind-boggling once again to see and witness just how much Se Joo and Si Hyun understand each other without words. Their friendship runs so much deeper than just normal college friendships, and as a viewer, I can't help but find that pleasing to watch.
Everything Se Joo accused Soo Ji of as he ran chasing her out of the bar, is true, of course. Soo Ji is holding on to a false hope for her and her relationship with Si Hyun, while Si Hyun has moved on and considers Soo Ji as nothing more than a friend now. And on the other hand, when Se Joo challenges Si Hyun by claiming that he plans on dating Soo Ji soon, Si Hyun puts on that knowing smile, too. Surprisingly, it turns out that Si Hyun and Se Joo are fine with their trio's rocky and fragile relationship, unlike Soo Ji. They're okay with the fact that one was previously in love with Soo Ji while the other is currently in love with her, they're okay with the trio someday breaking apart if two decide to branch off as an official couple, and they're supportive of each other no matter what the circumstance. You would think that if things are so chill and calm between the two male leads, then there shouldn't be any problems with all the couples coming true, no? Well that's where our main troublemaker Choi Soo Ji comes in.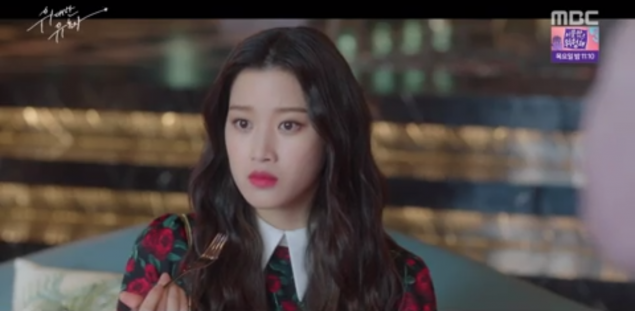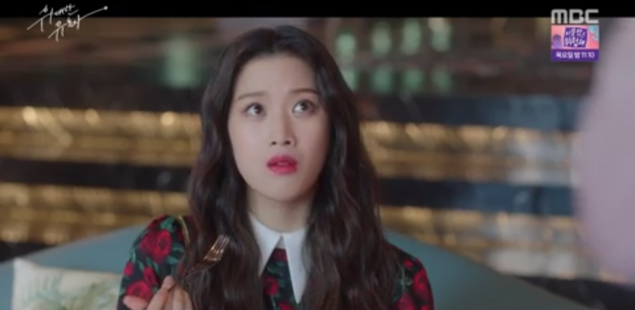 Do you even realize how many calories you're feeding me right now.

But after Se Joo's bold declaration to Si Hyun that he wants to date Soo Ji, the guy doesn't quite... make any decisive moves. If anything, he goes back to being Soo Ji's butler, more than ever - from buying all of the menu items from a dessert shop for her, to opening up a barbecue restaurant right outside of Soo Ji's school, carting around Soo Ji and the other ladies in his car,... etc. Like, come on, Se Joo, take some action! So Soo Ji can stop bothering other people around her and find some happiness of her own!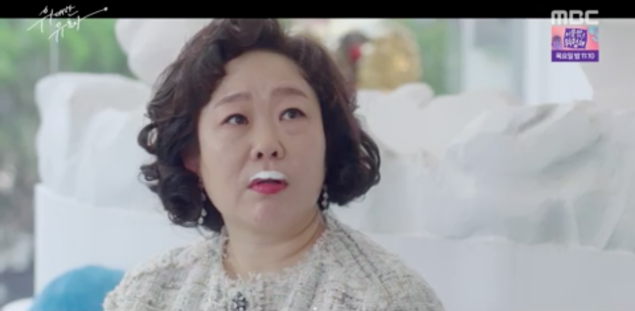 Happiness..? Where?? Gimme some of that.

Meanwhile, Eun Tae Hee (Joy) and Kwon Si Hyun make up in record-fast time for a K-drama, going back to full on lovey-dovey mode in just a few days. If anyone has been unsure about Si Hyun's feelings toward Tae Hee up until now, well episodes 13 and 14 will clarify that up for sure. In the hospital, as the two make up, Si Hyun gives Tae Hee his mother's necklace as a gift. His. Mother's. Necklace!! Like, his mother is the only thing in the world Si Hyun remotely cares about (okay he's got his trio of friends too but just for explanation purposes), and now Si Hyun gives Tae Hee the necklace. That basically means he wants to get married and live happily ever after. End of story!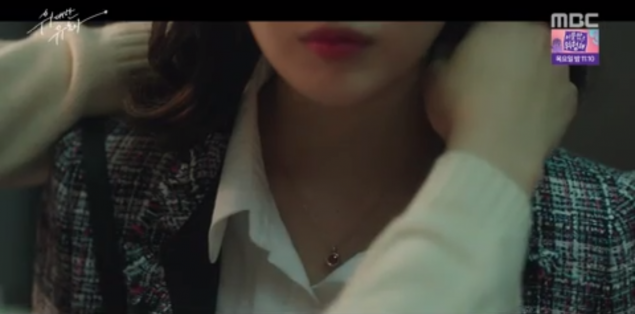 This necklace doesn't go with my outfit but... I guess I'll put up with it for today.
So to sum it up, Si Hyun and Tae Hee more or less like each other. They want to go steady in a relationship, even though neither seems to believe in lasting relationships quite yet. Soo Ji, Si Hyun's former fling, is being kept in the dark about Si Hyun and Tae Hee's relationship for now. The bet between Si Hyun and Soo Ji to break Tae Hee's heart has officially been called off, but Lee Ki Young is still a part of Tae Hee's life, and so is the marriage between Si Hyun's dad and Soo Ji's mom - the instigator behind this entire story in the first place. Add on top of that the mystery involving Si Hyun's mother and her car accident, and how much Tae Hee is connected to it. While it's nice to see your young main characters developing their romantic relationships slowly, there are so many external factors that need to be confronted and resolved eventually, before we can have a true happy ending.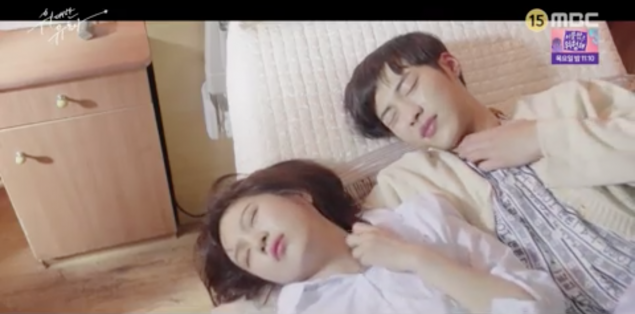 This is no time to be sleeping around, peoples! We got a drama going on!
The final scene in episode 14 brought us to a conversation between Si Hyun and Soo Ji, right as they're making up after their own fight. However, Soo Ji's mood turns sour in the blink of an eye when she witnesses her mother being attacked by protestors who do not want to see Myungjung hospital combine forces with the JK Group.
After Si Hyun restrains Soo Ji... this was where I ran into a blip of a plot problem. So we understand that Soo Ji is against the marriage for a lot of reasons. She doesn't want her mother to re-marry and leave her father in jail, she also doesn't want Si Hyun's father to re-marry so soon after Si Hyun's mother died, not to mention she know about Si Hyun's father Kwon Suk Woo's affair. But then when she constantly tries to argue that the only way to stop the marriage from happening is for her and Si Hyun to get married... that's where things start to seem rather forced, like the scriptwriters desperately need to keep the love rivalry between Soo Ji and Tae Hee alive and this marriage card is the only good card they have to play, over and over again.
But honestly, there are plenty of other factors in this drama that the writers can work with as mentioned before. Si Hyun and Soo Ji potentially getting married? Like, literally nobody wants that to happen. What I'm saying is, is this drama going to beat around the bush with this threat of Si Hyun and Soo Ji's marriage as its main problem? Because that's boring and redundant. So for this week's review, I reflected this potential plot fumble into the overall score pretty tightly.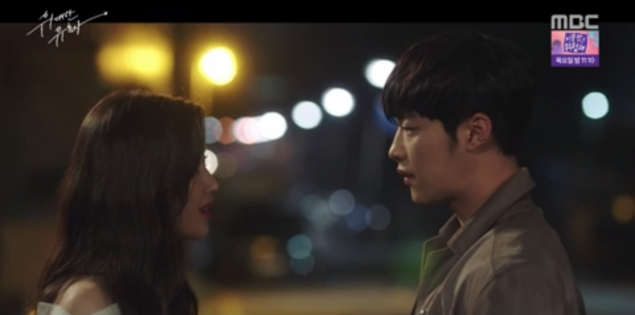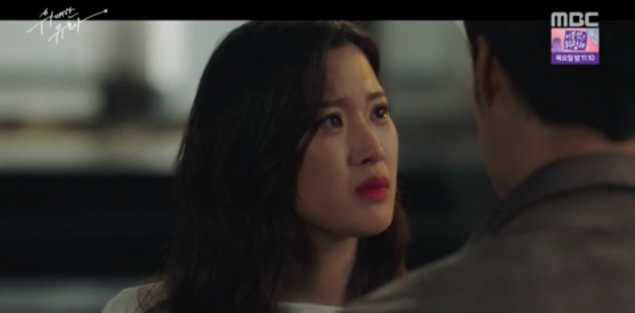 Does Soo Ji not understand the point of off-shoulder tops because it looks like she keeps pulling the shoulder part of her shirt up farther than it's supposed to be...
For the next review, I'll do my best to also mention some of our other, lovable side characters, like Go Kyung Joo and her model mom, the parents' romance, Hye Jung and her bartending soulmate, etc.
Score


Plot..........................6
Performance............8
Pacing.....................7
OVERALL..............7