MAMAMOO – YELLOW FLOWER
---
Track List:
1. Winter to Spring -- Intro
2. Star, Wind, Flower, Sun
3. Starry Night
4. Be Calm (Solo
Hwasa
)
5. Rude Boy
6. Spring Fever
7. Paint Me
MAMAMOO
gets us in a springtime mood with '
Yellow Flower
.' This is their sixth mini-album, and they're coming your way with six brand new tracks, plus their last single "
Paint Me
." According to
Ajunews
, they wanted to "make a song that represents each season,"
Solar
said.  


"Winter to Spring" is simply an intro, included in the MV. The girls are singing and are overwhelmed by waves. It's a cute intro, and we need more of these. "Star, Wind, Flower, Sun" is a ballad, but it kept my interest (not like usual), in part because of the distinctive piano chords, but also the girls' incredible vocal ability. No one can deny MAMAMOO has powerful pipes. The song almost seemed too short. 
"
Starry Night
" has an epic feel to it, especially when the chorus soars over the rest of the tune.
Solar
and
Wheein
really knock it out of the park on this one. I got chills listening to this. "
Be Calm
" is a slower tune, soulfully sung by
Hwasa
. I've been impressed with her vocals since "
Paint Me
," and here she blows me away again.
They crank up the tempo for "
Rude Boy
," a nice modern R&B piece. This band has a way with rhythm, even when they cram a ton of syllables into a line it's done with class. The English fail is funny here -- the chorus becomes
"lewd boy,"
which might also fit the song. This is a fantastic jam. "
Spring Fever
" again switches up the tempo, but that in no way makes it a bad song. They treasure their notes like the best vocalists and unleash their gifts with a wonderful sense of timing. The tune starts out a bit rough, but the harmonies at the end make the wait worth it.
MAMAMOO
seems to be a bit more adventurous this time around, specifically on "
Starry Night
." But while it's the apex of the EP, it's not the only good song. This disc was a groove from start to finish, and they even shoot off some vocal fireworks that only enhance the experience. Over the course of four years, they've taken their sound in new directions and polished their R&B/jazz sound a bit. There's more heart in this collection than in previous ones, and that's a very good thing.  
MV REVIEW – "STAR, WIND, FLOWER, SUN"
I thought the song was beautiful and heartfelt. But the MV! It's a pretty simple MV overall, with the girls on the beach and around town serenading us. The shots are overall gorgeous, and there's even a cute nod to the cover of the
Beatles
' iconic '
Abbey
Road
' at 1:13. There are shots of rural churches, the beach, and even night scenes. Even better than that there are scenes of the girls with their arms around each other.
Maybe they fight like cats and dogs off-screen, but onscreen it seems like they've been BFFs. And it's as heartwarming as the tune itself. The scenery can't be beaten, either, as they sing dewy-eyed as the tall grass blows in the wind, and the waves break on the beach.
This MV seriously gets my rubber stamp of approval.  
MV REVIEW – "STARRY NIGHT"
If I thought the other one was beautiful, this MV was even better! Stunning, striking, and dramatic, the director had a serious eye for rhythm. This was something that would be dynamic even if you had the sound off. But with the sound on, the scenes mesh directly with the music, even the pan slows down or speeds up depending on the needs of the music.
The dancing is on point, but it's hardly the point. There are incredible shots of brilliant flowers on rocks overlooking a beach, craggy cliffs, lush forests, endless brownfields stretching off to the horizon, and the girls in fine form against blue, blue skies (it's still raining where I am). Even the lighting is amazing.
I love this tune, and I'm really glad we got an equally quality MV to go along with it.   
Score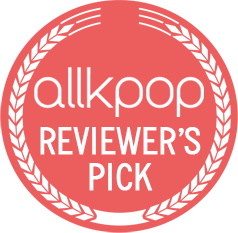 MV Relevance
...........9
MV Production
..........9
MV Concept
..............9
MV SCORE: 9

Album Production.....9
Album Concept.........9
Tracklisting...............9
ALBUM SCORE: 9


OVERALL................9.0