G.O
has made over 33 million KRW over the course of 10 days.
According to a post in DC Inside, G.O made 33,953,880 KRW (approximately 32,000 USD) from March 1st to March 10th. This puts him at #1 for all the BJs on afreecaTV.

He had his first afreecaTV broadcast on the 24th and revealed, "I'll be a BJ from now on. As a celebrity, I had to do things that I didn't want to do, and things that made me think, 'Do I have to go this far?' So I started getting interested in being in a 1-person media. I've been preparing for this since 2 years ago."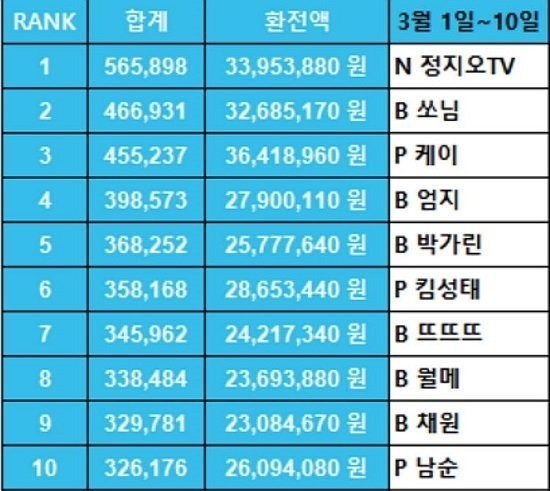 Do you watch his broadcasts?