Big Bang
's
G-Dragon
is a superstar even in the military. 
Recently, a netizen shared a photo of G-Dragon's autograph via Instagram and shared, "There's probably no one happier than me in the world hehehe My friend who's training with Jiyong oppa in the military got this for me ♡"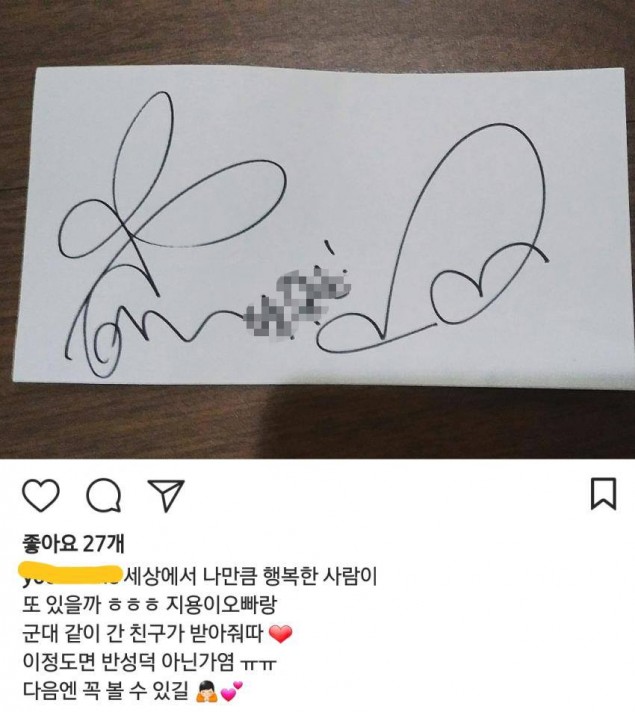 SEE ALSO: G-Dragon revealed to have been hospitalized again
The leader of Big Bang entered the 3rd Infantry Division ('White Skull') Recruit Training Center, located in Gangwon-do on February 27. He'll be getting discharged in November 2019.