Big Bang
's
G-Dragon
is a superstar even in the military. 
Recently, a netizen shared a photo of G-Dragon's autograph via Instagram and shared, "There's probably no one happier than me in the world hehehe My friend who's training with Jiyong oppa in the military got this for me ?"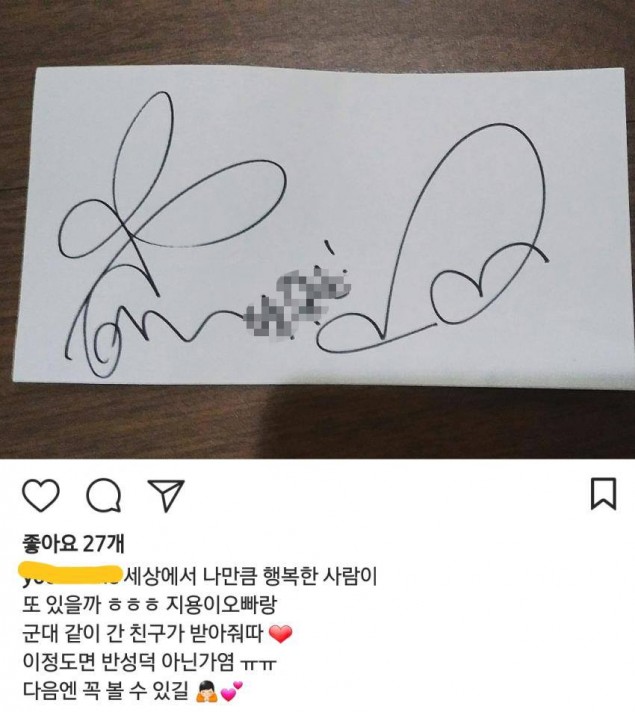 The leader of Big Bang entered the 3rd Infantry Division ('White Skull') Recruit Training Center, located in Gangwon-do on February 27. He'll be getting discharged in November 2019.