Fans are heartbroken after finding out the reason why
JBJ
's
Kwon Hyun Bin
dyed his hair red. 
Prior to JBJ's first concert, Kwon Hyun Bin surprised fans with a drastic change in hairstyle. As you can see, the idol rocked bright red.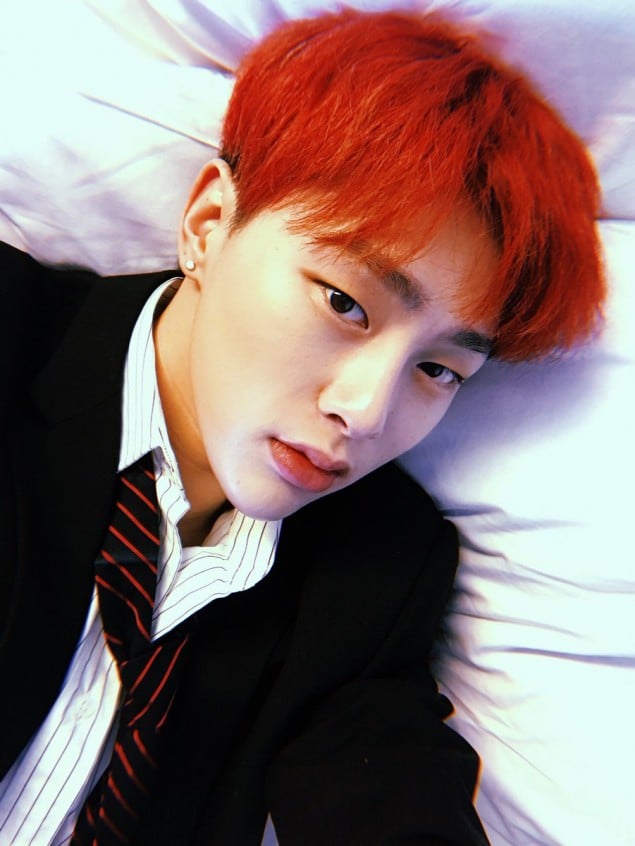 At a recent fan sign event, a fan asked Kwon Hyun Bin why he dyed his hair in such vibrant color. On a post-it note, the possible answers to the question stated,
1. Just because

2. Needed a change in vibe

3. To look good for Joyfuls (JBJ's fandom)

4. Recommended by the hairstylist 

5. To express my passion 

6. Others
Kwon Hyun Bin chose #6 'Others' and explained, "Because it could've been our last concert TT"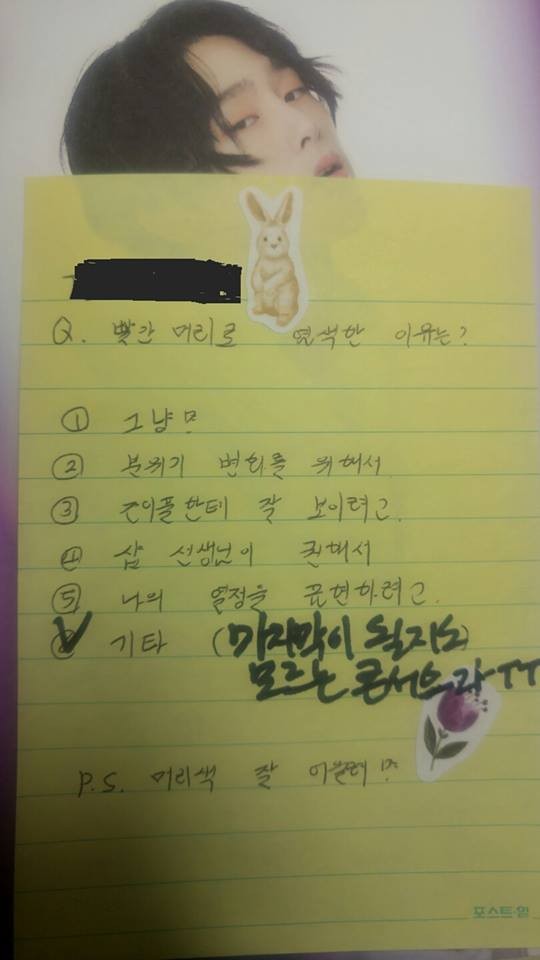 JBJ is a project group with trainees from 'Produce 101' season 2. They will be facing an inevitable disbandment near future, and fans now know that Kwon Hyun Bin tried a vibrant look as it could be his last chance trying the unique look as a member of JBJ. 
Heartbroken fans are desperately asking, "Can JBJ just stay together forever??"