Momoland
is this
week's winner on KBS' 'Music Bank'
, but the girls seemed rather sad with their win. 
On the February 23 airing of the music show, Momoland and iKON were nominated for the 1st place. The girl group with "BBoom BBoom" was ultimately named the winner. 
Usually, artists are filled with excitement and energy when announced the winner of the week, however, Momoland was reserved and had noticeably devastating expressions instead.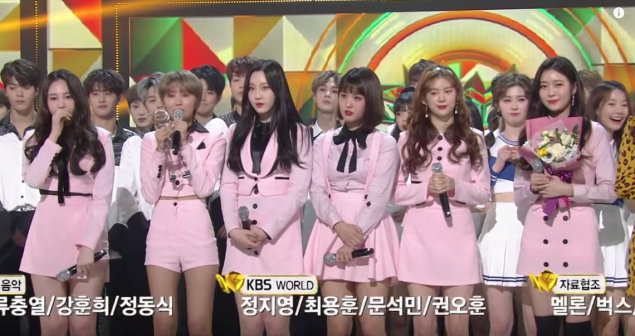 [SEEALSO]https://www.allkpop.com/article/2018/02/momoland-win-1-performances-from-february-23rd-music-bank[/SEEALSO]

Netizens believe the girl group was unable to enjoy their win due to the ongoing sajaegi accusations on their album 'Great!'.
Many expressed sympathy for the girls as the issue isn't their fault. On the other hand, some portrayed anger on how iKON wasn't able to obtain the trophy they deserved due to "cheaters".
Meanwhile, Hanteo Chart announced that they will submit an investigation request to the Ministry of Culture, Sports, and Tourism on February 26 to settle the ongoing accusations.