With Korean men known to be one of the most "romantic" in the world, you can imagine how "crazy romantic" Korean Valentine's Day might look. Today we picked top 5 activities among these sweet Vday stories from the members of EastMeetEast, #1 Asian dating app, who went on a date with Korean guys.
(If you're looking for that special someone, especially a Korean babe of your own, EastMeetEast with over 350,000 members may be the place for you! Now is a good time, since everyone is looking for that Vday date.)
1. Chocolate-Giving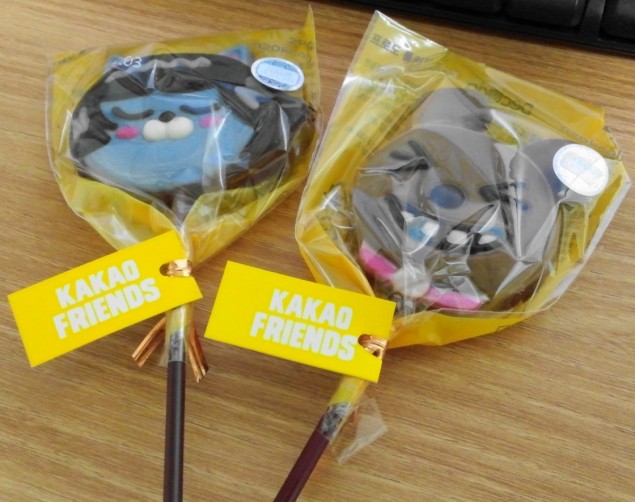 Unlike American culture, in Korean culture, females often take the initiative to give their boyfriend or boyfriend-to-be chocolates on Valentine's Day! Department stores in Korea have an array of chocolates from all over the world. But without exception, handmade chocolate in the shape of a heart is the most "romantic". Chances are, you've probably seen it happen once or twice in your favorite K-Drama! This Valentine's Day, take a chance and make some homemade chocolate to give your crush by simply buying chocolate bark, melting it, and mix it with fruits or nuts of your choice. If you're in the US and have no time to embark on a handmade chocolate, we recommend Royce chocolate from Hokkaido, which sells soft & tasty raw chocolate in matcha & champagne flavors!
2. Amusement Parks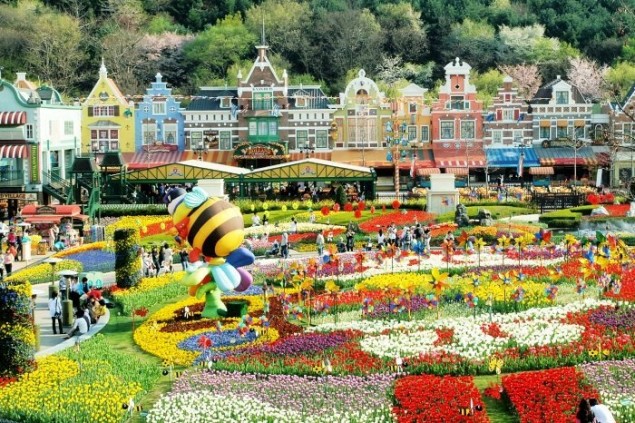 Korea has a ton of awesome amusement parks that you'd have to see to believe! With roughly 30 to choose from in South Korea alone, it's no surprise that couples choose amusement parks as a go-to date destination. The top three choices to take a boyfriend or girlfriend would be Seoul Land, Lotte World, or Everland! But, if you're at a loss for what to do and are stuck elsewhere on the Earth, look into a local amusement park. Even if it's small in comparison to Disney World or Universal Studios, you and your date will have a guaranteed good time!
3. "Cha" Course Meals

When Koreans have a fun night out, they tend to tour a variety of places as a group! This means that over the course of an evening, they may visit anywhere from two to six places which are referred to as "Cha" or rounds. That means that for your first round, you could go get noodle soup at a restaurant together. Then, head over to karaoke for light drinks afterward, which would serve as your "2 Cha"! You and your date can finish the night off with light snacks and drinks at a local bar. As a dating tip, we recommend designing your own "Cha" course meal by creating a combination of events to impress your date! Course meals are more dynamic than sitting in one restaurant to eat and let you get to know the person in several different settings.
4. Movie-Watching!

Korean culture isn't the only culture that serves as huge cinematic buffs! Since these last few Winter months have been particularly cold, we recommend taking your date inside to enjoy a film (Couple Seats with drinks & a blanket provided)! If you're in Korea, be warned that movie tickets can book out days in advance, but theaters are large and there are even couple seats in the back for you to cuddle up with your boo. If you're out of the country, there is no shortage of films being released on Valentine's Day!
5. Ice Skating

Move over Kim Yuna! Here you come! Ice skating is another perfect date for the cold weather much of the world is experiencing! Ice skating is all-ages and a fun and leisurely activity that is extremely common in South Korea! From Lotte World's indoor skating rink to the gorgeous Seoul Plaza skating rink, there is absolutely no shortage of awesome arenas to skate in! Perhaps you can fall into the arms of your partner?
---
Ready to find Mr. Right?
EastmeetEast is the #1 Asian dating app for Asian singles & anyone who is interested in the Asian culture. Naturally, many Korean singles and Korean culture fans have joined the platform and have found their special someone (you can read the success story section). If your 2018 resolution is to find someone, why don't you try browsing their 350,000+ members in North America, Australia, UK & beyond, as it's completely free to browse & message!
---
This article is sponsored by
EastmeetEast
.

[SEEALSO]https://www.allkpop.com/article/2018/01/top-5-greatest-ways-to-find-korean-bf-outside-of-korea[/SEEALSO]