Red Velvet
's outfits once again is receiving negative feedback from netizens during their recent performance of "
Bad Boy
".
On January 29, Red Velvet held their comeback showcase 'The Perfect Red Velvet Night' which was broadcasted via Naver's 'V' Live where the group performed their latest track "Bad Boy".
Fans are loving the new track as the girls ranked 1st place on music charts even during the live stream, gaining much attention.
However, netizens started to talk about the girls' stage outfits.
Netizens were upset over Red Velvet's short uniform skirts, complaining about the length in addition to how skimpy the outfit was. The members took on a sexy schoolgirl concept for their comeback stage, wearing fishnet stockings.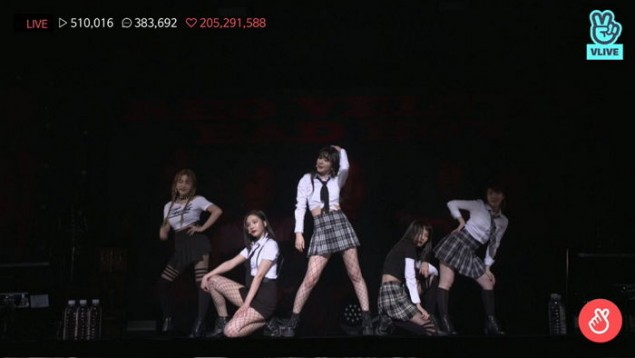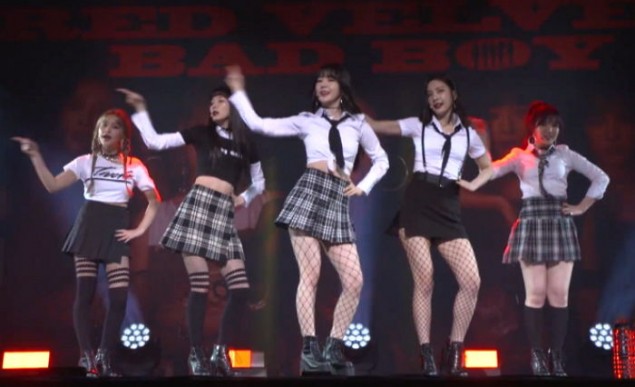 Previously, fans voiced their opinion to SM Entertainment requesting for an outfit change.  They left comments on social media, "Come on now, this isn't a typical schoolgirl outfit." And even included the hashtag directed towards Red Velvet's stylist/coordinator.  "What kind of student dresses like that?" 
"Please coordinator do something about the outfit," "We want to see their dance performance, not their bodies.  This performance is uncomfortable to watch, especially with the girls shivering in frigid weather," "We don't want to see an outfit that interferes with the performance."  "They need to focus on the stage outfits, more so than their actual music."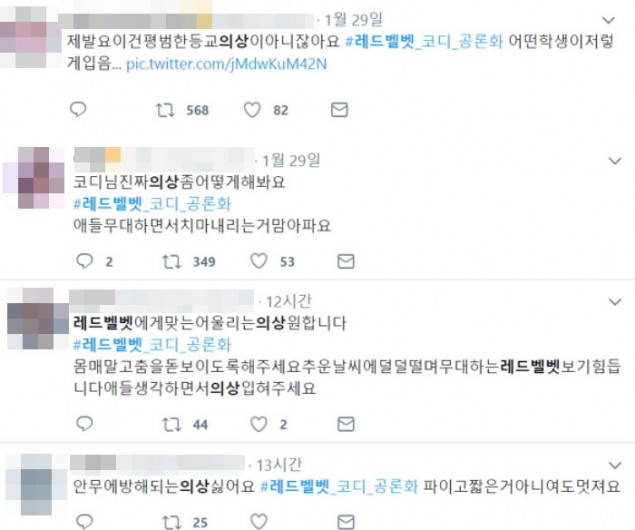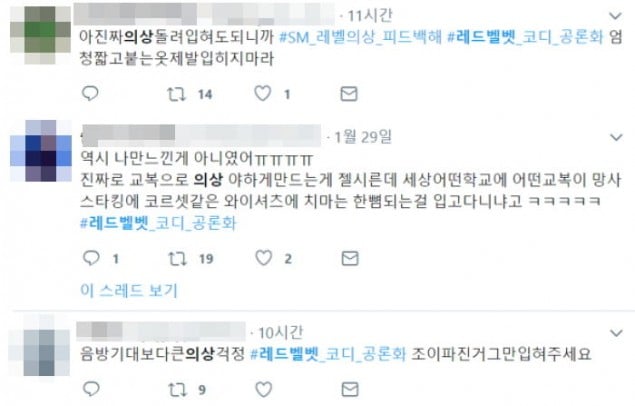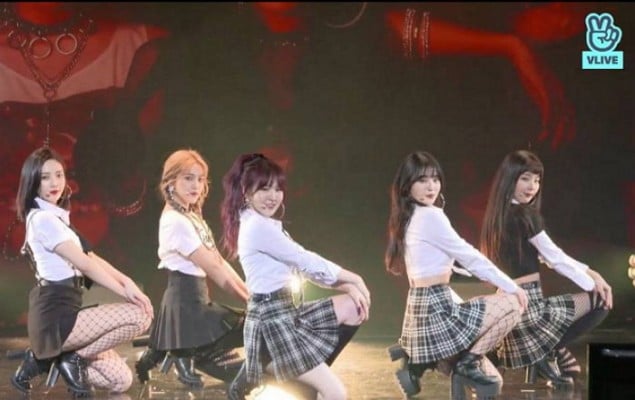 What are your thoughts on the outfit? Is it too revealing?