Being in a boy group is hard work. Not everyone can withstand the difficult training, the strenuous schedules, the fame and attention. Being a member of a YG Entertainment boy group? Only the select few can achieve the glory that comes with being in a group produced by one of the big three companies in K-Pop. 
So what is the most important quality one needs to have in order to be worthy of being in a YG boy group?
Netizens think it is the ability to cause laughter with watermelons. 
Exhibit A: Big Bang
Yang Hyun Suk surprised Big Bang at their dorm. Taeyang quickly attempts to serve Papa YG some watermelon. Papa YG is so proud of his child Taeyang's manners. However, the watermelon is frozen. As a result, Taeyang serves Papa YG frozen watermelon slices that look like raw Samgyeopsal (pork belly) slices.
Exhibit B: WINNER
WINNER decide to play a game where you spit watermelon seeds out of your mouth, and the person who gets the most seeds to stick to your face wins, and the loser has to do the dishes. WINNER slice open the watermelon. The watermelon is seedless. 
WINNER Continued...
On 'Show Me The Money', Song Min Ho's team plays a game of which contestant can eat a watermelon slice the fastest. The team's producer Zico states that Song Min Ho "is eating like the most wretched of beggars". Rapper Andup gets a look at Song Min Ho's face and spews watermelon out of his mouth. 
Exhibit C: iKON
iKON also play a game to see who can eat a watermelon slice the fastest. B.I. argues that the game isn't fair because his slice is thicker and bigger than Bobby's. 
Another member says "Start!" B.I. and Bobby begin the contest.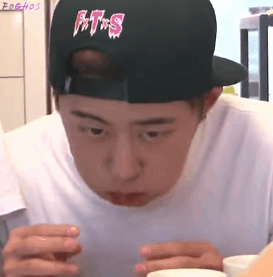 B.I. loses.
B.I. sulks like a baby.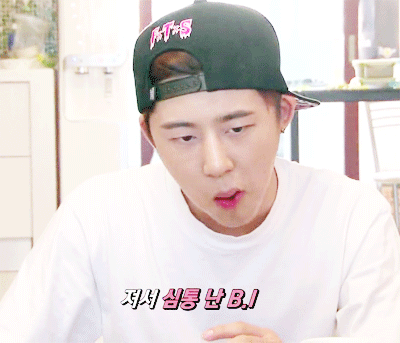 Netizens commented, "The Big Bang watermelon thing makes me laugh every time", "F*** the Samgyeopsal kekekeke", "That B.I. gif has been the best gif ever for 4 years and counting", "Taeyang why you play Yang Ssa like that kekeke", "The watermelon has no seeds kekekeke", and more. 
Any potential YG male trainee hopefuls better be prepared!