As usual, TVXQ has shown themselves to be the male Kpop act to beat in Japan as they reign over Japan's Oricon's Monthly Album Chart!
Their album 'Tree' sold 252,155 copies within March, once again proving their immense popularity.
TVXQ is no stranger to topping Oricon's monthly charts, so congratulations to the boys on doing it again!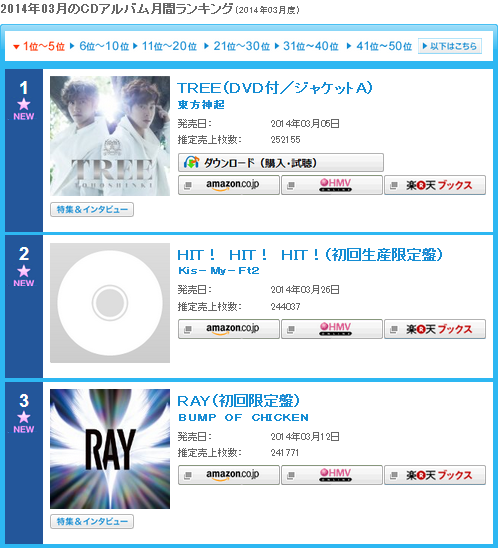 Tip: momo