Stellar
definitely caught eyes with their new image and
comeback with "Marionette"
, but not without stirring up some heat along the way as netizens and media outlets are asking if the girls have gone too far with their sexy concept.
SEE ALSO: [OP-ED] Did Cube Entertainment make a huge mistake by kicking HyunA and E'dawn out?
When searching for their name on Korean portal sites, users are overloaded with articles that all point out Stellar's dramatic image transformation with their provocative choreography and outfits that expose their buttocks. Although at first one could argue that they're simply doing a sexy concept like all the other girl groups are doing, netizens point out Stellar have taken it too far with how they are portraying themselves, especially through their promotional Facebook events.

The girls' new Facebook currently reads, "Oppa! I'll do whatever you want me to - Marionette". This is in reference to the ongoing events they've been holding on the SNS account to gain more clicks and likes.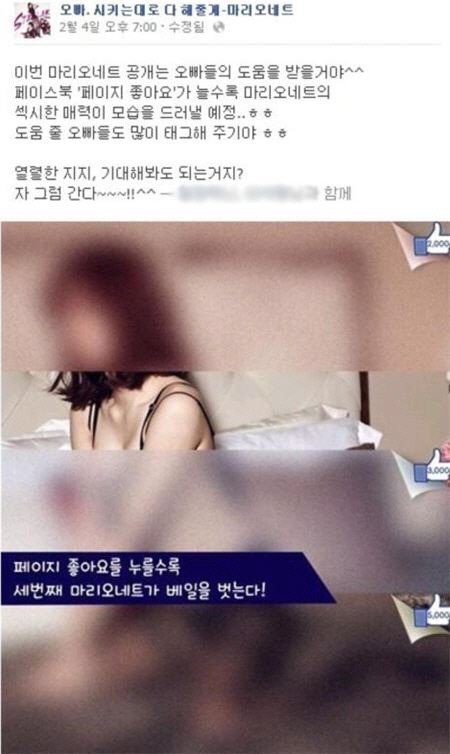 Before they revealed the teaser pics, the official Facebook posted blurred out photos and said, "The more you 'like', the marionettes will be unveiled". Depending on how many likes they receive, the blurred portions of the photo were supposed to be revealed, which left many scratching their heads as they asked what was different about this compared to porn sites. Their other events "Oppa! I'll do whatever you want me to" listed various options and whatever the 'oppas' voted for, the girls promised to do. The options ranged from '[showing] shy expression', '[showing] crying expression', '[showing] sexy lips', to performing a sexy dance to whatever song the 'oppas' chose.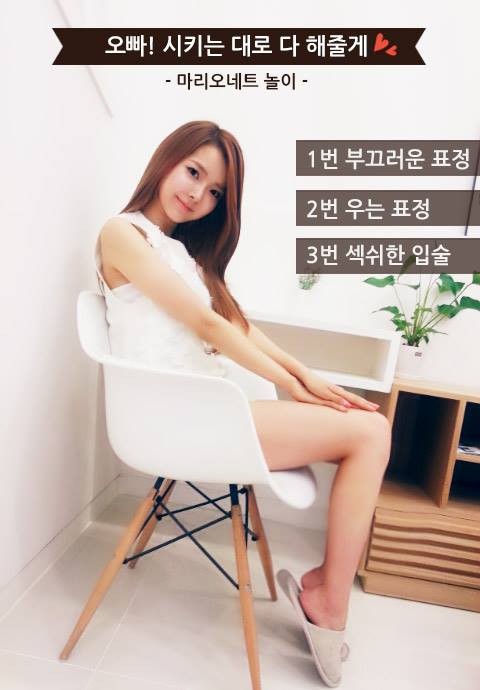 The Facebook says this is all part of the 'marionette play' as to imitate a puppet doing whatever the puppet master controls it to do. So this could be interpreted as the girls just keeping in theme with their new song, but many ask if this is necessary and whether if this is going too far beyond the line of a sexy concept and suggesting other things.
With the girls' new comeback catching quite the attention, the girls' official site as well as agency Top Class Entertainment's homepage suffered crashes due to the heavy traffic.