Exciting news for BTS (Bangtan Boys) fans that are highly anticipating the boys' comeback with 'Skool Luv Affair'!
Their agency BigHit Entertainment released the tracklist on the official Twitter, revealing the names of the ten songs that will be on this upcoming album. In addition, they had released one track, "Just One Day," for free streaming on BTS's official website for 'just one day'! You only have a limited time to take a listen to this really soothing and catchy song so quickly click the link.
SEE ALSO: Ed Sheeran hints at a collaboration with BTS!
Meanwhile, the countdown has restarted now for 'album preview,' which seems like it might be a highlight medley, so stay tuned at allkpop!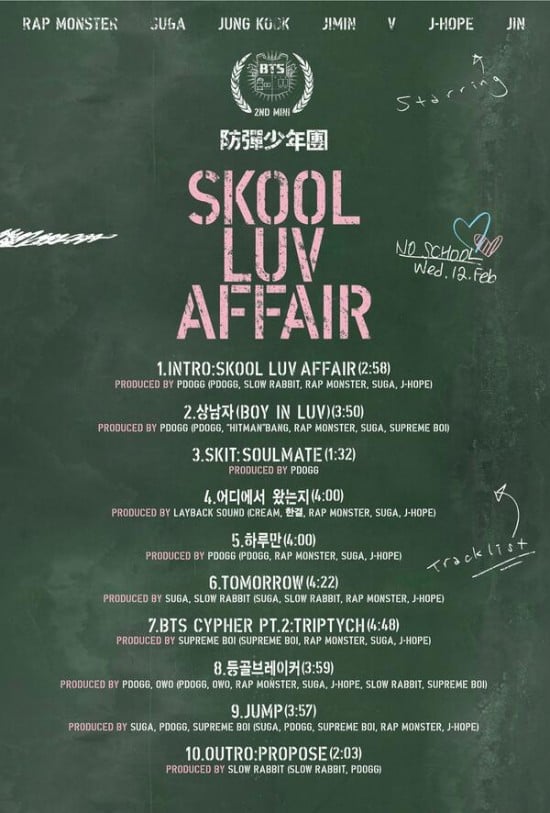 Track 4 = Where Did You Come From
Track 8 = Spine Breaker
Tip: Teeana