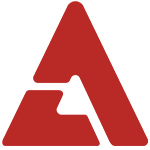 Sweet Sorrow will give fans a summer they won't forget with their upcoming concert '2013 Summer Viva'!

The group unveiled a teaser poster that reveals the concert series will run from July 7-9th. Their agency Music&New stated, "As much as a lot of people are showing interest, everyone is sharing their ideas and working hard to prepare for it, so that the concert will be refreshing and fun."

Fans in Korea will soon be able to grab their tickets on the 27th at 6 PM KST through Interpark. Stay tuned for more details on the sure-to-be exciting concert!