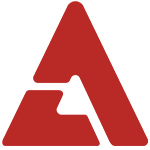 Idol group LC9, who garnered attention even before their debut for being called the male version of Brown Eyed Girls, has voluntarily reported their music video debut track 'MaMa Beat' as rated 19+.

In most cases, the 19+ rating is dealt out after a review process by various boards. However, LC9, aware that they'll most likely be dealt this rating, has voluntarily reported the video themselves before the review.

A staff member at Nega Network said, "The music video contains violent scenes so we thought it best to voluntarily report it as suitable for only 19+."

We saw a glimpse at some of the scenes in question through the MV teaser revealed earlier, which you can check out here, but judging by the still cuts revealed above, there seem to be even more action-packed scenes to come.