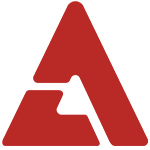 Electroboyz has released "Feeling Nervous" along with Park Soo Jin from 'Birth of a Great Star 3'!

Park Soo Jin is the second place winner from the audition program, and has been training under Brave Entertainment. She's now gearing up for her official debut with this collaborative single.

Brave Entertainment said, "Park Soo Jin, who gained a lot of interest in 'Birth of a Great Star 3', is aiming to officially debut in the second half of the year. We hope people listen to this song comfortably as a spring present."

Take a listen below through the MV that has been released featuring scenes from the recording process.