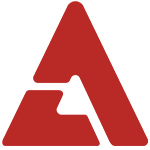 The teaser for K.Will's "Love Blossom" featuring INFINITE's L and SISTAR's Dasom has been revealed.

K.Will is set to come back on April 4th with "Love Blossom", and Starship Entertainment had already revealed that INFINITE's L would be the male lead, and they've now revealed that Dasom would be acting alongside him as the female lead!

Dasom had always had side bangs, but she snipped her bangs short and let her hair down naturally for a completely innocent look. It's a completely different look than SISTAR's usual sexy, intense look, but her new look got only praises from those who came across the still cuts from the MV.

K.Will will be coming back with Part 2 of his 3rd album, which big names like Kim Do Hoon, Duble Sidekick, and Primary helped work on.

Check out the teaser below!