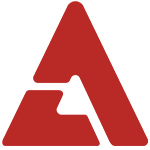 Boom shared an unexpected tidbit with the viewers of KBS 2TV's '1 vs 100'.

He revealed that veteran actress Kim Hee Sun gave him his first big break in the entertainment industry, saying, "It's because of Kim Hee Sun that I was able to make my broadcast debut."

It seems Boom was always pretty talented at getting attention. He explained, "During Kim Hee Sun's peak days, there was a time I interviewed her. There were so many reporters there, but I pierced through the crowd of reporters, got next to Kim Hee Sun, and locked arms and had her talk to me as she walked."

"A PD from MBC saw me interviewing Kim Hee Sun and cast me in a show. I made my broadcast debut because of Kim Hee Sun."

Who would have thought that without Kim Hee Sun, who's currently a co-host of the talk show 'Incarnation', there might not be Boom as we know him today?