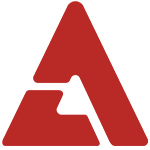 Good news for all the ZE:A fans out there! After hinting on their upcoming Korean debut, ZE:A5 has now confirmed their debut date as well as unveiling their album tracklist!

The ZE:A subunit, consisting of Siwan, Hyungsik, Kevin, Dongjun, and Minwoo, debuted first in Japan and will gather together once again to show a new image to their Korean fans. The upcoming mini album is entitled in French, 'Voulez Vous', and contains eight tracks including the title track "Day of Breakup". ("Change Up" is said to be a bonus track, so it'll only be available through the physical album)

An agency representative revealed, "In contrast to ZE:A's powerful performances on stage, ZE:A5 will focus on their sweet voices. The members will showcase their vocal talent and harmonies."

The new mini album will be released on the 25th! ZE:A5 will also kick off their domestic promotions on 'M! Countdown' on the 28th.