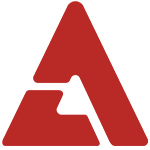 Do you consider yourself a K-pop fashionista? If so, show off your 'Korea-style' to enter to win a free trip to Korea!

KTO (Korea Tourism Organization) and 11street have teamed up for their first worldwide K-fashion event to bring several lucky fans on a free trip to Korea.

All you have to do is upload a photo(s) of yourself wearing an outfit that you think best represents a 'Korea-style'. At least one article of clothing in your outfit has to be made in Korea, inspired by K-pop stars' fashion, or represents the history of Korea. Be creative as this is a golden opportunity to show off why you love Korea! Contestants can vote for multiple entrants and the contestants with the highest number of votes will win a free trip to Korea!
7 lucky winners will be whisked off to a free trip to Korea, which includes round-trip tickets, a two-night stay at a hotel in Seoul, and a half-day guided tour. 110 voters will also win 10,000 shopping points worth $10 USD to use at 11street.
The contest will run from March 7th to April 30th, and winners will be announced on May 10th.
Click here for more information, and good luck!