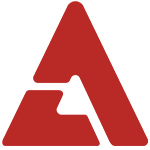 After showing their action moves for the new MBC drama 'Book of the House of Gu', Lee Seung Gi and Suzy got a little close.

Recently released still cuts show Dam Yuh Wool (Suzy) staring at the sleeping Choi Kang Chi (Lee Seung Gi) lovingly and caressing his face. However, upon waking up, Choi Kang Chi gets flustered by her skinship, while Dahm Yuh Wool confidently stares at him like the tough girl she is.

Shin Woo Chul PD advised Suzy, "You have to express the feeling of staring at someone you love," for this romantic scene. Park Tae Young PD shared, "Watching Lee Seung Gi and Suzy's scenes, I think they look so good together that the term 'lovebirds' is not enough to describe them. Although it is their first time doing a historical and action-packed drama, they are working hard to create the best production. Please look forward to their 'Book of the House of Gu'."

'Book of the House of Gu' will premiere on April 8th!