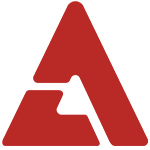 Although it's hard for Shawols to imagine SHINee by any other name, they weren't always 'SHINee'. The group revealed what they were called prior to their debut on the latest 'Yoo Hee Yeol's Sketchbook'.

Jonghyun shared, "Before our debut, we were called 'SM5', which stood for our agency name [SM Entertainment] and the five of us together. Although it wasn't an official name, if someone called for 'SM5', we all had to gather together."

MC Yoo Hee Yeol then pointed out, "If your group had 7 members, then you would've been called SM7," joking about their project name.

Do you prefer SHINee over SM5?

Watch SHINee's segment on 'Sketchbook' below!