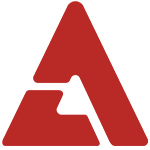 Big Bang's G-Dragon and Daesung will be filming for their episode of 'Incarnation' soon.

YG Entertainment stated, "G-Dragon and Daesung plan to film for 'Incarnation' on the 14th." This will be one of the rare times since 'Healing Camp' that the two idols, who are both preparing for their solo comebacks, will get the chance to spill their guts on a talk show.

G-Dragon has his 'One of a Kind' world tour coming up, and he's also been confirmed as the first Korean solo artist to go on a dome tour in Japan. Daesung recently released his first Japanese album 'D'scover', and he's currently preparing for his Japanese solo concert as well.

Are you excited to see the two Big Bang members on the show?