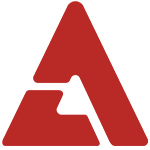 Sunggyu shocked the set of 'Radio Star' when he revealed he was once the least popular member of the group.

As mentioned previously, the 'grandpa idol' was a guest on the show for its 'Strange People' special. As the other guests talked about being considered 'unique', 'interesting', or 'strange', Sunggyu was asked about his own experience. He started off, "I've heard that I was a really unique ever since I debuted as an idol. Kyuhyun probably knows this, but even within the same idol group, there are differences in the popularity level of the members."

He proceeded to tell a surprising tale and said, "I remember when we used to walk out, I'd walk behind everyone as I was the oldest. When the other members passed by, the fans would scream. But then I went by, and they would just turn their heads and spat at the ground. We have 7 members in the group, but I had less than 7 fans then. I've even said in an interview before that I like the members more than the fans [because of this]."

Despite the hardships he has endured during his pre-debut as well as post-debut period, Sunggyu has risen to become not only a talented singer and leader of INFINITE, but a recognized 'variety idol' with his frequent appearances on various shows, even earning himself a fixed position on 'High Society'!