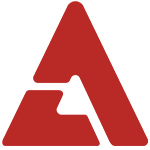 Jay Park has just revealed a new song he had promised his fans just in time for Valentine's Day!

The singer posted on his Facebook earlier today, "Waddup yall, Happy Vday~ V= vajayjay?....... sike lol but yeah hope yall have a good Valentines day~! got some free music and a m/v coming for yall 5:00pm Korea time, 12:00AM SEATTLE time. VERY SOON so make sure yall spread that shit like wild fire. Unfortunately its a Rap song and not a r&b song or a Love song T-T....didnt know i was gonna release on valentines day though~!! anyways much more to come~! God Bless peace," indicating that he had a special gift coming up.

He stayed true to his word, even being early, as tweeted the photo above as well as releasing the music video as well as the download link for a new song titled "Appetizer" (produced by Cha Cha Malone) just now.

So check out the MV below and go download his track here.