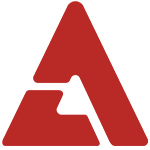 B2ST's Junhyung couldn't wait to share his excitement with B2UTY's after the news about the group's new song for 'IRIS 2's OST!

His fellow member Doojoon plays agent Seo Hyun Woo in the action-packed drama, and he's been showing off his trademark charisma combined with bright smiles, making the hearts of fans flutter.

To support him, B2ST will be singing "Black Paradise", which has been revealed to be Junhyung's very own creation! He tweeted in excitement, "The song I told you I would let you hear is going to come out soon. B2UTY's I can't believe a song I made is going to be part of the OST of 'IRIS', it's an honor".

Unable to still his excitement, Junhyung also hinted what the lyrics of the song will entail as he wrote, "It's a heartless world, and the reason that I was able to endure it all until the end was because of you... something like.. #blackparadise #spoiler", with a photo below, leaving fans wanting to press play along with him.