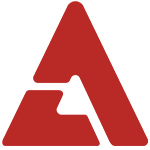 4minute's Gayoon gained a superpower on 'Magic Concert - This is Magic'!

On the show, the magician Choi Hyun Woo asked Gayoon to step forward to be his assistant and announced that he was going to attached spoons onto her. Gayoon tried to put the spoon onto herself at first, but it fell off as expected.

After her attempt, the magician held hands with her and started to give her his energy. After a while, he said, "You now have the ability to pull in everything," and asked her to close her eyes. After she did, Choi Hyun Woo started to bring metallic spoons to her, and they stuck onto her without a problem.

He ended up putting four spoons on her and even put two spoons on her arms. The panel couldn't hide their surprise after Gayoon became a 'magnet human'.

Check out a clip from the episode below!