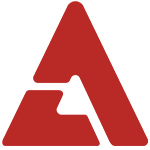 Roy Kim and Jung Joong Young had their relationship fortune told on the 'Superstar K4' special.

The members of  TOP 11 all had their fortunes told by a fortune teller. When the Roy Kim-Jung Joon Young pair got their fortune told, the teller said, "If Roy Kim is a tree, then Jung Joon Young is the water", meaning that Jung Joon Young would help Roy Kim grow. Not only that, the fortune teller revealed that the two would create a synergy effect.

The two then joked around. Jung Joon Young told Roy Kim, "You should be good to me", and Roy Kim answered, "Let's get married". Jung Joon Young agreed and said, "I'll take care of you in the future", bringing about a lot of laughs.