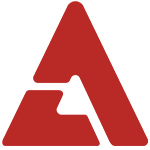 CNBLUE's Yonghwa revealed that TVXQ's Yunho asked him for a self-composed song.

For the first time since CNBLUE's debut, a song written and composed by Yonghwa has been used as their title track. His agency FNC Entertainment acknowledged his talent by making "I'm Sorry" the title track for their album 'Re:Blue', and his song is proving its worth by ranking in the top five on various online music charts.

Yonghwa has even created songs for his juniors Juniel and AOA, and after concluding his promotions last year, he focused his attention on songwriting. Yonghwa confessed, "I felt the pain of composing for the first time."

Now that he has become an acknowledged songwriter, many artists are coming up to him and asking if they can have one of his songs. Even seniors have come up to him to ask for a song, and Yonghwa shared about that instance, explaining, "At an award ceremony last year, I met TVXQ's Yunho, and he asked me, 'Can you write a song that will be included in our 10-year anniversary album?' ZE:A's Kwanghee has also made a similar request."

The number of people asking Yonghwa for songs has increased, and he appreciates the attention, but he is hesitant to give his songs to an artist other than CNBLUE. He explained, "I felt really good when I heard that I have been receiving many requests to write songs, but I don't feel comfortable about participating in other artists' albums yet."

He also shared his ambition on writing different genres, stating, "When I wrote songs for my juniors, it was fun making songs from different genres like dance and ballad. I want to create a variety of songs."