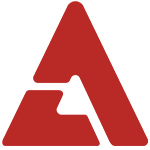 ZE:A's Kwanghee and SECRET's Sunhwa took an adorable and romantic selca together, causing many to wonder if the two idols have taken their 'We Got Married' relationship offscreen as well.

Kwanghee tweeted on the 8th, "'Beautiful Lady' is a good song, right? Sunhwa, guess who's my beautiful lady? Let's all make sure to watch the live broadcast of 'WGM'." The photos he attached show the couple throwing matching winks to the camera.

Netizens commented, "You two look so good together", "I'm suspicious of them" "They look like an actual couple", "I'm looking forward to the show", and more.

What do you think? Are they really more than friends?




polls & surveys