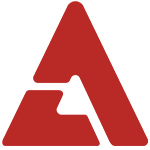 YG Entertainment has revealed some more hints about their upcoming plans for 2013!

Yang Hyun Suk himself stated, "During the first half of this new year we will be focusing on the album production and promotions for Lee Hi, 2NE1, and YG's new girl group... If all goes as planned, then I want to reveal our new boy group as well in the last half of the year. However, this date is just a wish of mine as a producer and I hope the fans will take this as more of a hint rather than a promise."

He also revealed some details on the upcoming boy group, stating, "The members of this new boy group are between the ages of 16~18, and have all been training for more than two years and are extremely good... For the past two years they have been training with Kang Seung Yoon."

As 'Superstar K2's Kang Seung Yoon was previously said to be getting ready for a solo debut, Yang Hyun Suk clarified, "Although Kang Seung Yoon will be releasing his solo debut album during the first quarter of next year, we will not nail him as only a solo artist," revealing that he may be included in the boy group as well.

He also added, "Ever since he entered YG, he has improved tremendously in dancing... He will release his first solo album before or after February, and will show just how much he has changed while under YG... His new image will be different from his 'Superstar K' image."