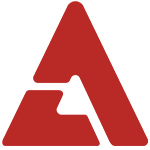 Lots of pleasant surprises from the members of JYJ are coming up for in addition to Jaejoong's solo album due out in January, Junsu has just announced the release of a surprise single!

The singer will be releasing a new digital single on Christmas Eve titled "Thank U For". What better way to spend the day before Christmas than to listen to Junsu's beautiful voice!

C-JeS Entertainment commented, "Junsu's digital single will be released on the 24th... It's the work of Japanese composer and producer Shikata and is a sweet love song that will let you feel the charms of Winter. Shitaka is a producer who has ranked many songs at the top of Oricon chart, and is famous for having a sense for melody."

"With anticipation rising as Junsu's year-end concert having sold out, we have prepared this song as a surprise present," added the agency.

Junsu himself also shared, "The song being revealed on Christmas Eve is a sweet love story that feels as if it's a love letter sent by a man to his girlfriend. I hope it will be a good present for the fans."