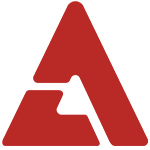 SBS's 'Star King' has wished girl group SECRET a speedy recovery following the news of their recent car accident.

The girls appeared on the December 15th broadcast of 'Star King' alongside others like Kim Na Young, Boom, Park Hye Mi, Park Joon Kyu, Byun Ki Soo, and more.

While watching a group of church choir members perform, the 'Star King' staff streamed a caption across the screen that read, "We wish Sunhwa, Zinger, Hyosung, and Ji Eun a speedy recover and that their hearts are healed."

SECRET was involved in a car accident back on December 10th. The members were immediately taken to the hospital with Zinger being seriously injured while the other members suffered minor injuries. The girls are now released from the hospital, but their schedules have all been canceled until the year-end ceremonies.