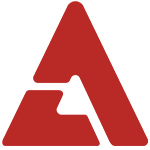 Hello Venus has planned a special event for their fans in time for their 'What Are You Doing Today?' mini-album comeback!

On December 14th, the girls will be meeting with fans for an hour long special on the popular online broadcasting platform, Afreeca TV. The virtual live fan meet is the girls' way of saying thanks for all of the support fans have given them for their new release as well as for waiting for them during their hiatus.

The girls have earned themselves the nickname 'fan babo' for their love for communicating with their fans, as they can often be found interacting with fans on social networking services and reaching out to them whenever possible. Through the live broadcast, fans will be able to ask questions and participate in events with autographed CDs as prizes.

As it is also member Yoonjo's birthday on the 14th, fans will be able to create some special memories with her through the show.

Netizens commented, "They truly are fan babos", "They love their fans so much", "I want to hurry and meet them", "Watching no matter what!" and "Curious about what they'll be showing us".

Tune in at 8 p.m. KST on December 14th through the HVenus channel on Afreeca TV.