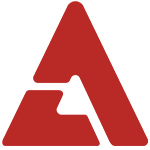 Block B's Zico has pre-released "No Limit" from his upcoming mixtape, 'Zico on the Block 1.5'.

The idol has been busy teasing fans with his self-composed, self-written songs for his second mixtape since this past September. Fans are already familiar with his 2010 pre-debut mixtape, 'Zico on the Block', as well as many other songs that he's worked on prior to his debut with Block B, so anticipation for his new release is definitely high.

Zico released "No Limit" and its lyrics on Twitter:

mediafire.com/?14ic6jyd99w8y…Zico on the block 1.5 - No limit twitter.com/ZICO92/status/…

— ZICO (@ZICO92) December 19, 2012
The song reveals the struggles Zico has gone through since his early days as a songwriter and how far he's come despite the odds.
Take a listen to "No Limit" below!
Tip: S.Lee