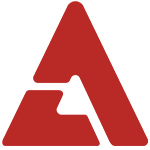 15& has released the teaser poster for their '15& SOUND' event.

Through '15& SOUND', the girls will cover songs by their JYP Entertainment sunbaes. The teaser poster that was revealed hint that first cover song for 15& will be the Wonder Girls' "Be My Baby". It also revealed that the cover is scheduled for release on December 7th at 3PM KST.

JYP Entertainment revealed to allkpop that 15& will sing the other JYP Entertainment songs with their own, relaxed style. They will be singing 5 songs for the next 10 weeks, with one new cover song being released every two weeks.

JYP Entertainment said, "Park Ji Min and Baek Ye Rin surprised everyone with their extraordinary vocal talents when they debuted in October. They have prepared a great event where they sing their sunbaes' songs in their own style. Please show them a lot of support."