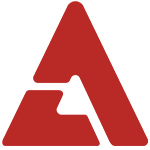 Core Contents Media has revealed THE SEEYA's third member, Heo Youngjoo.

Heo Youngjoo is 21 years old with a height of 168 cm (~5'6") and possesses singing as well as acting abilities as she has studied at Sungkyunkwan University's acting department. She is also skilled on the flute and piano.

THE SEEYA has already revealed first member Oh Yeon Kyung and second member Song Minkyung, and will be revealing the last member soon.

The group's debut title song, "Be With You", produced by Duble Sidekick (Double Sidekick), will be available via online sites on the 12th KST.