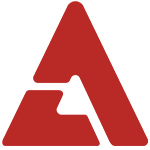 Actress Park Bo Young's petite stature was noticed on the 'Couple' parody of 'Running Man'.

The November 4th episode of the SBS variety show was themed 'Affection Camping Race - I want to be a Monday Couple too'.

Actress Park Bo Young appeared as female contestant #1 much to the delight of the male cast members, while Song Ji Hyo became woman #2. More than anything, the two actresses' height difference became the focus of viewers.

Netizens commented, "The height difference is that great?", "I guess Park Bo Young is really small in person", "Park Bo Young is a cute little one", and more.

Meanwhile on the episode, woman #1 Park Bo Young received a majority of the male cast members' votes including that of Yoo Jae Suk, Kim Jong Gook, HaHa, and Lee Kwang Soo.