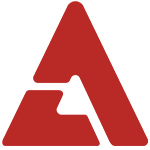 Psy and actor Song Joong Ki's supposed resemblance to one another has become a hot issue.

Posts titled "Photos of Psy and Song Joong Ki looking alike" came up on many online communities. The photo shown reveals Psy alongside Linkin Park's Joe  Hahn. Netizens pointed out that both of the stars' eyes slant downward and give them a soft look. They also noticed that the corners of the singer and actor's lips quirk up similarly when they smile.

Fans couldn't believe their eyes, commenting, "At first, I thought it couldn't be, but if I keep looking, I have the feeling that they do look similar..", "I thought this was joke, but they do look alike. I can't believe people noticed this though", "From what we've seen from both of them this year, I guess they have a really lucky type of face", and more.

What do you think? Do they look alike?




surveys & polls
Tip: S.Lee