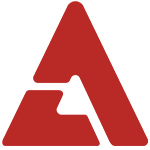 Lee Hyori recently shared her thoughts on finishing her time as the long -running endorsement model for Lotte Liquor.

She tweeted on the 12th, "I'm a woman who went through a beautiful farewell today... After breaking up, I will soothe my heart with a glass of soju... Which soju should I drink? Hmm... hehe." She later added, "For several years, I had times when I liked and hated having my face plastered on a soju bottle... I hope my smiling face was encouraging for the struggles people go through... Thank you~," sharing her thoughts on ending her contract with the soju brand.

Lee Hyori became the endorsement model for Lotte Liquor back in 2007 and has served as the representative soju model of 'Like the First Time' soju for the past five years. Lotte Liquor commented, "We decided that the soju advertisement needs a new image, thus we chose not to renew a contract with [Lee Hyori]."

To commemorate Lee Hyori's long standing position as Korea's soju model, Lotte Liquor will release a 'Lee Hyori Goodbye' video that features a compilation of her past commercials.