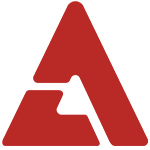 The drama 'Jeon Woo Chi' has released two posters featuring Cha Tae Hyun, UEE, Lee Hee Joon, Baek Jin Hee, Sung Dong Il, and Hong Jong Hyun.

One of the posters feature the two characters that Cha Tae Hyun will be playing, Lee Chi and Jeon Woo Chi. Lee Chi is smiling without worries with a pen in one hand and a book in the other. Jeon Woo Chi on the other hand is showing off a silent charisma and has some kind of energy ball forming between his hands.

The second poster features the two leads, the leading antagonist and the biggest supporting characters. Cha Tae Hyun and Lee Hee Joon are glaring at each other coldly in the center, and UEE is off to the side posing as a cold ice princess. As for the side characters, Baek Jin Hee has her hair tied up high and is making a cute pose, Sung Dong Il is making a comical face and pose that suits his character, and Hong Jong Hyun is in the back holding a sword and showing off his charismatic side.

The posters were taken on the 14th at the KBS studios. Even though the actors participated in filming from early in the morning, none of them complained and kept a bright mood throughout. Even Cha Tae Hyun, who has to film twice as much as anyone else with his two characters, kept a bright smile throughout the day and even acted as the mood maker.

The producers of the drama said, "You can see the unique charms that 'Jeon Woo Chi' has through the posters. We are making a drama that will be enjoyable to everyone no matter their age and gender, so please show a lot of interest and love."

The first episode of 'Jeon Woo Chi' will air on the 21st.