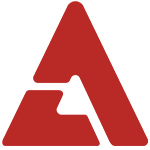 In a recent interview with 'Elle', Epik High revealed their thoughts on their recent comeback and upcoming 10th anniversary.

Epik High shared their plans for their upcoming anniversary and revealed, "On our 10th anniversary since our debut, we would like to produce a mind blowing album. On our 10th anniversary next year, we want to produce a mind blowing album that people can point out as the pinnacle of our career."

The group opened up about their comeback to the stage after going through a tough hiatus and shared, "At the start of our debut, we were exhausted after performing for only an hour but after the release of this album, we didn't get tired after doing a three hour long performance at a club. We want to enjoy this moment as much as possible to make up for the long time that has passed since standing on stage", expressing their newly found determination and energy.

Epik High also showed their gratitude towards YG Entertainment stating, "This is the first time that we collaborated with other producers. Compared to when we produced by ourselves, we were able to be surrounded by a brighter, more exciting energy, so thanks to them we were able to complete the album recording within a lively atmosphere."