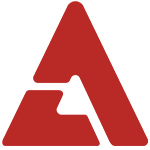 Big Star's Baram came out on top as "the one" on the November 20th episode of KBS' '1 vs. 100', making him the new 'Brain' among idols.

Baram defeated musical star Nam Kyung Joo to become the final contestant of the show. Both stars answered quiz questions against 100 other participants in "the mob." When Nam Kyung Joo was eliminated, the idol was left alone against "the mob." However, in the 8th stage, Baram persevered to become the final contestant standing.

Since it's rare for an idol guest to become the final one left standing, Baram's win has garnered even more attention. Baram commented, "I didn't even think this would happen. I think today is just my day. My heart won't listen to me," expressing his excitement.

Concerning the prize money of 2.1 million Won (~ $1,900 USD), the idol stated, "Today is the day Big Star will [eat out]," bringing laughter to the studio.

In related news, Big Star are promoting their song "Think".