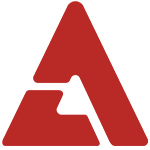 B2ST's Junhyung has released the tracklist to what appears to an album that he self-produced.

Junhyung first tweeted by saying, "In a bit, I'm planning to give you a bit of anticipation, so everyone don't sleep and wait". Cube Entertainment also teased fans by tweeting, "In a bit, a night where you can meet the beginnings of deep story 'Producer Yong Junhyung'. The traces of many days and nights of working hard as a producer. Shall we wait together?".

Junhyung then tweeted, "I think I'm going to be able to let you hear the results of the work I've been toiling on. I'm revealing the album's track list".

The album list shows 5 songs titled "Look At Me Now", "Caffeine", "Just Do As You Always Did", "Even Then, I", and "You Don't Know".

The songs could be for B2ST's comeback or even a solo album. What do you think it's for?