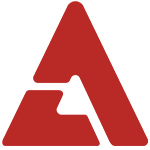 Boy group B1A4 has made a comeback with their third mini-album, 'In the Wind'.

The group is gaining attention not only for their upgraded sound, but also for news that member Jinyoung, composed their title track "Try to Walk". In addition, member Baro assisted in writing the lyrics for all of his rap verses.

The mini-album features narration by Miss A's Suzy as well as a vocal featurings from Brown Eyed Girls' JeA and Shina-E. The album features British modern rock, R&B, pop and acoustic pop, in its aim to capture the hearts of fans.

While we wait for the full MV for the title track listen to the mini-album's tracks below below and let us know what your favorite song is.

In The Wind (Intro)


Try to Walk


If…


I Won't Do Bad Things (Narrated by Suzy of Miss A)


What Do You Want to Do (Feat. Shina-E)


Be My Girl- Jinyoung's Solo - (Feat. JeA Of Brown Eyed Girls)


In The Air


Try to Walk (Inst.)

Thanks to everyone who sent in this tip.