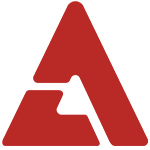 The talented singer discovered through 'K-Pop Star', Lee Hi, is here to tease fans with a new photo showing off her complete transformation.

The new photo of the singer was just released through the YG-Life blog and has her followers doing a double take at her new image.

YG Entertainment has informed us that the singer's debut single is titled "1,2,3,4", and that it will be released as planned on October 29th.

It is said that "1,2,3,4", produced by CHOICE37 and Lydia and written with the help of Masta Wu, will be a song that takes Lee Hi completely out of the musical style and image that we have come to expect from her, and will be one that brings out her undiscovered charms.

As she is a brand new rookie, Yang Hyun Suk is reported to be taking a very active role in her debut, contributing to even the smallest details.

In addition, a large amount has been invested in her debut music video, twice the amount of an ordinary video, and Han Sa Min, the director behind the videos for Big Bang's "Blue" and "Monster", and 2NE1's "Lonely", has been recruited as well.

Starting with today's teaser photos, YG Entertainment plans to release a new photo everyday until the debut to fit with the title of her song, "1,2,3,4".