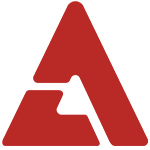 Idol group VIXX was recently invited to participate in a photoshoot and interview with '1st Look' where they opened up about a variety of topics.

Member Hongbin spoke about their brief, and unexpected 'Infinity Challenge' appearance during the interview, commenting, "I can't forget the time we appeared on 'Infinity Challenge'. It's a variety program that I've always watched even since before debut, so the fact that I was even able to appear on the show was a big deal for me. I was sad that it was so short, so I hope I'll get another chance to appear."

Leo touched upon the hierarchy within the group when he said, "I'm a bit strict with the dongsengs. I sometimes think that I need to get more fit to make sure to maintain a hierarchy, but the dongsengs listen to me well so there are rarely any instances when I have to reprimand them."

Hyuk, who joined the group last, revealed his respect for sunbae singer Park Hyo Shin stating, "Whenever Hyo Shin sunbae has a break, he always comes to see us. He watches us practice, and he also teaches us about his know-hows on hand gestures and eye contact while on stage."

All six members showed off their playful side as growing and maturing young men by posing alongside each other during the shoot in bright colors and brought laughter on set with their cheerful personalities.

In addition to the photos that were revealed, '1st Look' has also previously revealed a clip of the members on set, so check it out below and more photos on their homepage here.